Our Mission
The Hispanic American Medical Association of Houston (H.A.M.A.H.) is a non-profit organization formed to integrate physicians of Hispanic origin, with two main goals: To become an association that would look after the needs of Hispanic doctors and become a source of better care for the Hispanic community.
Proudly represent
All Hispanic-American Physicians in the great Houston area.
Promote
Fellowship and unify physicians of Hispanic origin and represent their interest with other professional organizations.
Foster
Professional interchange with physicians and medical Organizations.
Be a source
Of continuing medical education to its physicians.
Be a source
Of better health care to the Hispanic community.
Provide
Health education and information to the Hispanic Community
Participate
In assisting patients at different non-profit clinics.
Serve
As mentors to those students looking to pursue a career in the medical field or currently are in medical school.
Provide
Scholarships to students of Hispanic origin to continue their medical education.
President: Maria Claudia Caldas, M.D.
Vice-President: Cristiana Boccolandro, M.D.
Secretary: Pedro Arguello, M.D.
Treasurer: Rafael Fonseca, M.D.
Past President: Kathrym España, M.D.
Internal Advisor: Carlos Hernandez, M.D.
External Advisors:
Mariana Posada Ruiz
Claudia Rojas
A message from the President
Dear Visitors,
Welcome to the official website of the Hispanic American Medical Association of Houston (HAMAH). As a president of this esteemed organization, it is my privilege to extend a warm greeting and share with you some valuable insights about our association.
I would like to start by thanking the members and the HAMAH board for allowing me the honor of the position of president.  I have been a member for about 5 years now and have had the privilege of working with some excellent leaders within the association including Dr.Rafael Fonseca, Dr. Kathrym España & Dr. Roy Riascos. I have really appreciated helped these great leaders do their work. You give a great example of leadership, and motivation to continue moving forward with the association.
I firmly believe in advocating for the rights and equal opportunity for all healthcare professionals, regardless of their country of origin and recognize the immense contributions that international medical graduates, especially those of Latino origin, bring to the healthcare field.
I must acknowledge that the pandemic has been a challenging time for the healthcare sector and organization like HAMAH. While the pandemic has brought immense challenges, it has also demonstrated the resilience and unity of our community it has inspired me to redouble our efforts, find innovative solutions, and advocates for our members and Hispanic community.
HAMAH is a dedicated community of healthcare professionals committed to improve health and well-being of the Hispanic population in the Houston area, provide professional development , foster networking and mentor medical trainees.
One of the most inspiring programs is the scholarships , HAMAH strive to create a supportive environment where aspiring healthcare professionals can thrive , regardless of their background or financial circumstances.
HAMAH has tremendous history, but historical significance alone will not sustain the association indefinitely. Membership is the key to continuing our mission in the support of Hispanic physicians to maintain the highest level of quality health care to our community and support young leaders in medicine. Together, we can break barriers, bridge gaps, and build a healthier future for the Hispanic community.
Thank you for your interest in the Hispanic American Medical Association of Houston. We invite you to explore our website further to learn more about our initiatives, events, and membership opportunities. Feel free to reach out to us with any questions or inquiries.
Sincerely,
Maria Claudia Caldas, M.D.
2023 President Hispanic American Medical Association of Houston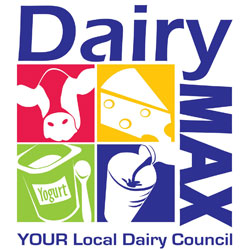 Dairy Max is a nonprofit dairy council that represents dairy farm families across Colorado, southwest Kansas, Montana, New Mexico, western Oklahoma, Texas and Wyoming. They are a connected group of experts in dairy farming, education, health and wellness, and business.
Dairy Max sponsors 1 monthly meeting presentation a year for our members where they promote English/Spanish educational nutrition material to attendees. They are also striving to educate our Hispanic community on nutrition.
Mass Mutual helps people secure their future and protect the ones they love. They are committed to help and guide their policy owners and customers achieve their financial goals, and protect those who matter most. They offer a range of financial strategies whether it's life insurance, an annuity, a retirement savings, etc.
Mass Mutual sponsors 2 monthly meetings a year for our members with topics that are relevant to the financial and or legal matters. They also partake in assisting in HAMAH's Annual fundraising Gala event.
HCA Houston Healthcare is the leading provider of health care in the Houston area, and employs 15,000 people. They serve almost a million patients every year, and provide over $2 billion in charity care annually. Their comprehensive network includes 13 hospitals, nine outpatient surgery centers, 11 freestanding emergency centers and a dozen freestanding diagnostic imaging facilities in the greater Houston area.